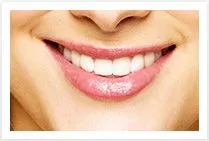 TOOTH WHITENING OR "BLEACHING" IS A TECHNIQUE THAT CAN BE USED TO LIGHTEN THE COLOR OF STAINED TEETH.
Not all discolored teeth can be lightened by whitening. If you are considering whitening, you should visit your dentist for a consultation to determine if and/or what type of bleaching is right for you.
Types of tooth whitening
WE OFFER THREE METHODS OF WHITENING TO FIT EVERY NEED AND BUDGET.
CUSTOM MADE BLEACHING TRAYS
Custom made take home bleaching trays can make your smile look its best and is a convenient way to touch up your brilliant smile. You can taylor your whitening to achieve your desired result at your convienence.

DISPOSABLE WHITENING TRAYS
Pre-filled, disposable whitening trays are an economical and convenient way to try tooth whitening. The disposable trays can be molded for patient comfort and effectiveness. Use a new tray each day for up to seven days.
IN-OFFICE WHITENING
Our in-office whitening is a great way to jump start your whitening in usually less than one hour. This is a great way to jumpstart the whitening process. The teeth are isolated and a chemically activated peroxide is applied to whiten the teeth. Results can be seen in as little as 24 hrs.

Please call 410-822-4310 or visit our office today to discuss ways we can brighten your smile.